When you think of an
outdoor pillow
, the first thing that may come to mind is an inflatable pillow. These are usually air bladders with a layered foam or synthetic fill inside of them, and they typically pack down into a size that won't take up too much space in your backpack.
There are a few other types of outdoor pillows as well, though, including compressible pillows and hybrid pillows. 
Compressive Pillows
Often stuffed with down or other soft material, compression pillows routinely come in some sort of stuff sack and expand once you unpack them. They'll cradle your head, providing the kind of comfortable squish you're used to having in your bed at home.
These pillows are also typically designed to fit into the hood of a mummy bag and not have to be inflated or deflated during travel, making them a very popular option for backpackers.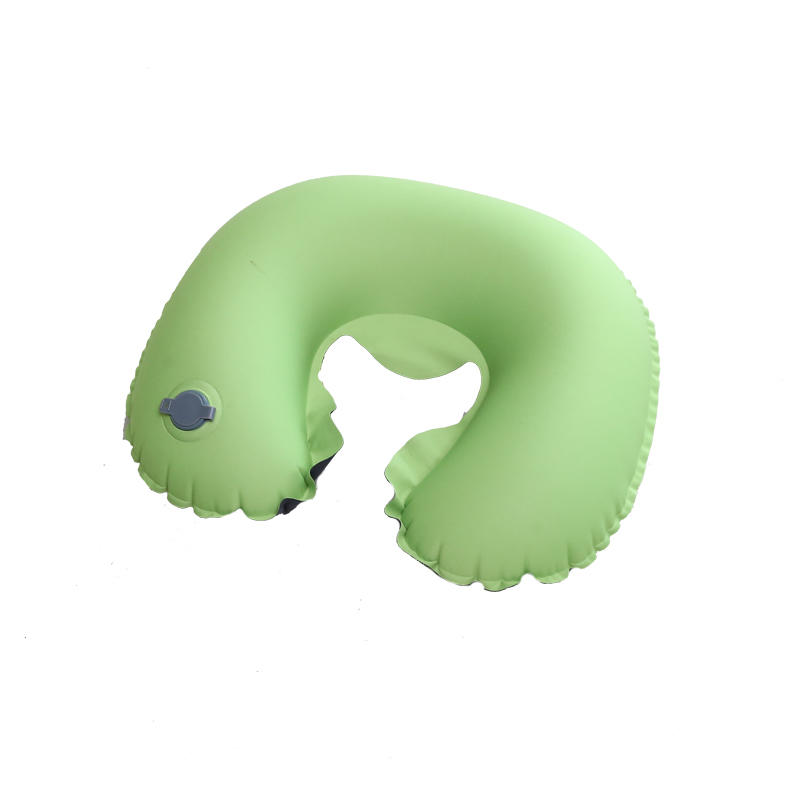 Inflatable Pillows
Unlike compressed pillows, inflatable camping pillows don't usually have a cover. They're normally a simple, air-filled air bladder that can be inflated by simply blowing on it or by pressing a button.
They're often a bit noisy as you move around on them, but they can be a good choice for those who aren't accustomed to sleeping on something that doesn't have a cover.
Some of the more high-end options are actually made of water-resistant fabrics, which can be a big plus when you're spending time in damp environments. Ideally, you'll want to find a pillow that can be machine-washed as it will make things quicker and easier when you get back from your trip.