When you look at a
self inflating sleeping mat with pillow
, it looks like a piece of foam that has an air tight envelope around it. This is where the magic happens; inside the envelope of foam is a regulated pathway to allow air to enter. This works in much the same way that a bath sponge draws air into itself when you squeeze it.
These pads can be very versatile, as they come in different sizes and can even be stacked. Some of them have a zipper and are easily rolled up to fit into your pack.
Most of them have a twist valve, so opening the valve will expand the foam and bring in air automatically. This can take a while for the first time you use it, but with repeated uses, they will become more efficient at self inflating.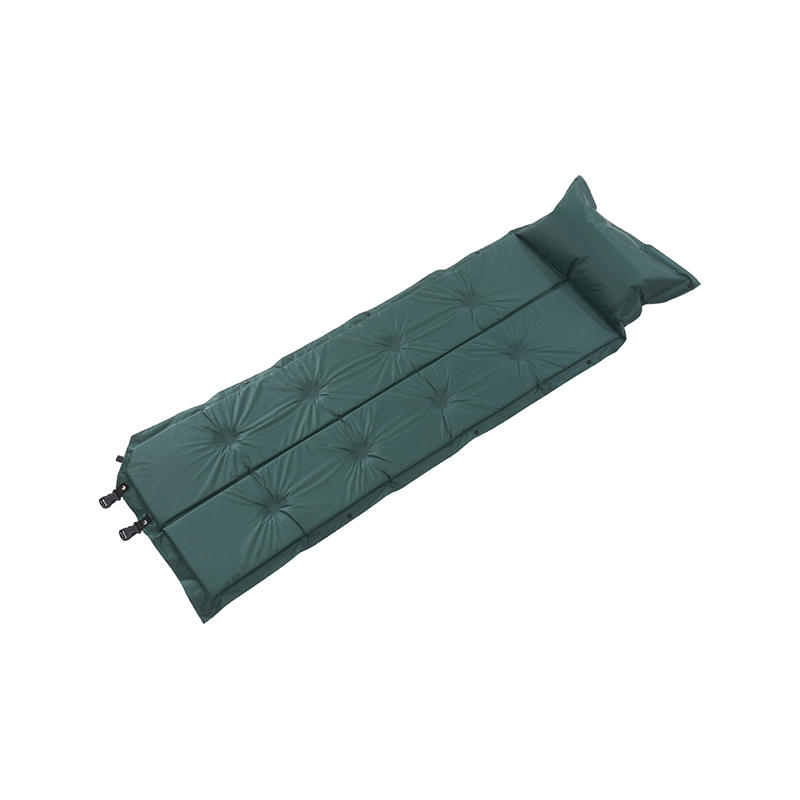 They can also be rolled up and put into a stuff sack, which is convenient when traveling by car. Some of them are specifically designed for backpacking, so they can be folded lengthwise and then rolled up to fit into your pack.
Some have a separate pillow. This is a great idea, especially when camping with a partner. It will add an extra layer of insulation and comfort to the sleep surface.
The open cell foam used in these pad is very high-quality, so it will last you many years if properly cared for. It's also very durable, so it can withstand the wear and tear of harsh camping conditions.
It's made of 190T polyester fabric, with TPU coating for durability. The material is machine washable and odor-resistant.
Compared to other mats on the market, it is a bit heavier and has a thicker insulation layer. It also has an R-value of 8.4.