A
self-inflating sleeping pad
is an excellent choice for campers who don't want to worry about punctures or leaks. They're lightweight, durable and offer consistent insulation in all weather conditions. They're also a great choice for car camping.
Generally, they consist of a shell filled with a varying thickness of foam and an air valve (usually two) that opens to allow air to be drawn into the pad. The foam expands to the desired size and adds extra insulation from the ground and a soft feel.
If you're a lighter packer, a self-inflating pad is a good option as they can be folded lengthwise and rolled up to fit into your backpack. The downside is that they can be heavy.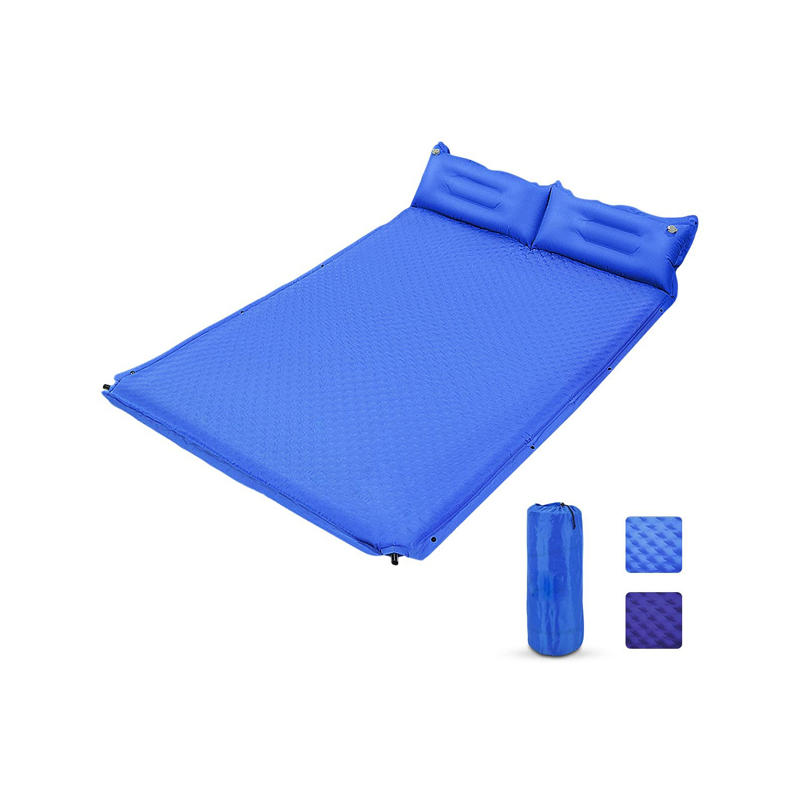 They are not as comfortable as a traditional pad, but they're a good choice for campers who prefer a firm, flat sleeping surface and don't mind the added weight.
Self-inflating pads are a hybrid between an air pad and a foam pad, so they offer some of the benefits of each type of pad. They have an easy inflation process that doesn't require an expensive pump and usually take a few breaths to inflate.
They're also a good choice for winter camping as they offer plenty of warmth and cushioning, though you may need to add an insulated mattress if temperatures are particularly cold. If you're looking for the utmost comfort, we recommend spending a little more to get a pad that's three inches thick or more.